The results of winter hunting tours 2017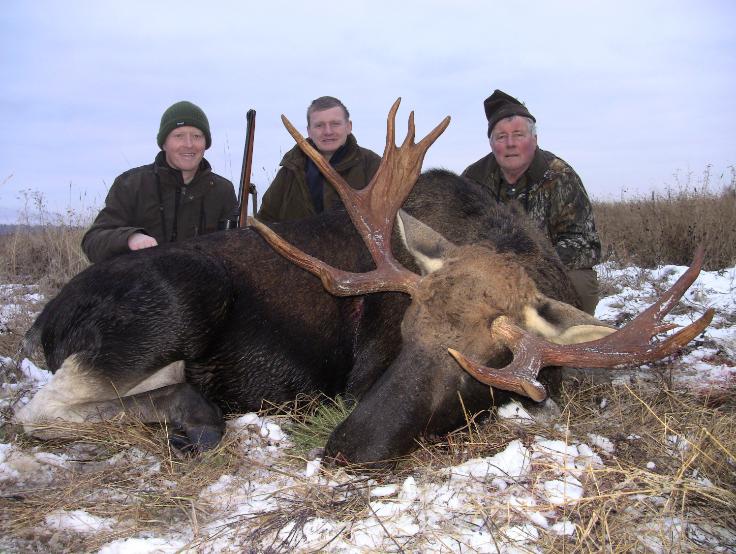 The winter driven hunting on elk and wild boar goes by tradition in November and December at full speed. This year 9 guests from Germany and Austria hunted in our shoots. The weather surprised our clients - at the end of November there was hardly snowpack. But battues and hunting from the high seat brought great results:

- 11 elks including strong bulls with antlers weight of 9 kg and 10,4 kg.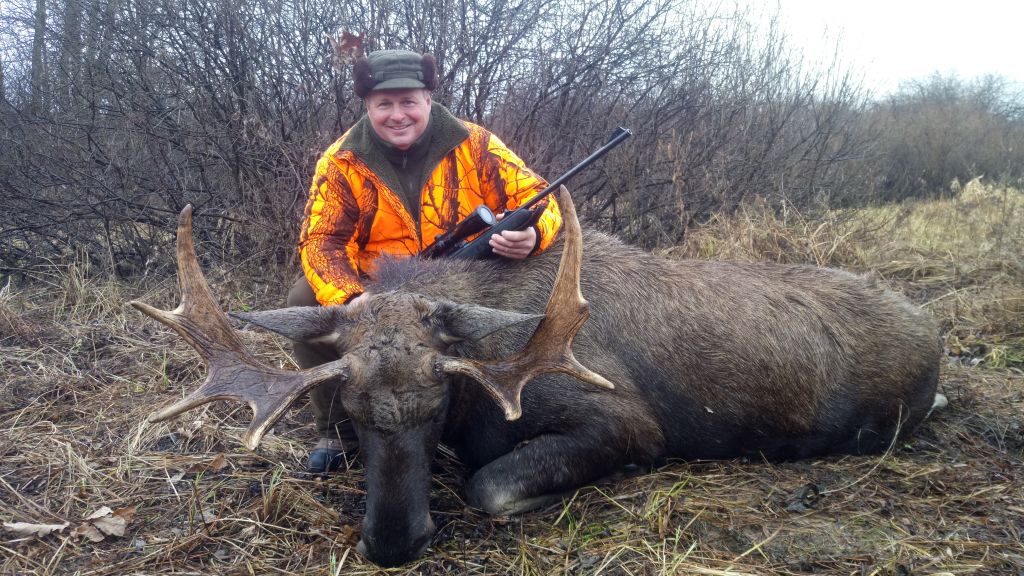 - 10 wild boars including 2 really massive with the tusks of 20,7 cm und 21,2 cm.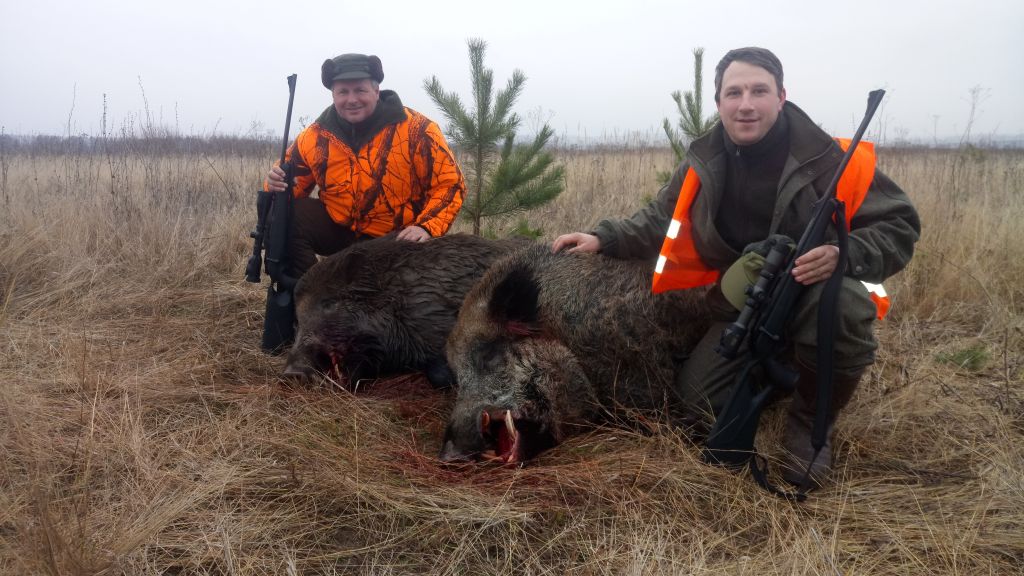 The hunters wasted no minute: by day light many battues were organized, also using dogs or with the aid of snowmobiles. In the evening hunting from the high seat or stalking by moon light were offered. No wonder that this hunt season was always exciting and brought both to hunters and to their guides not only strong trophies but unforgettable emotions and memories too.
Our congratulations go on Peter Band, Helmut Steinhaeusler, Johann Hinterwirth, Philipp Birchbauer, Manfred Posch, Robert Binder, Josef Fritz, Juergen and Andreas Grosse!