Elk hunting during the rut 2017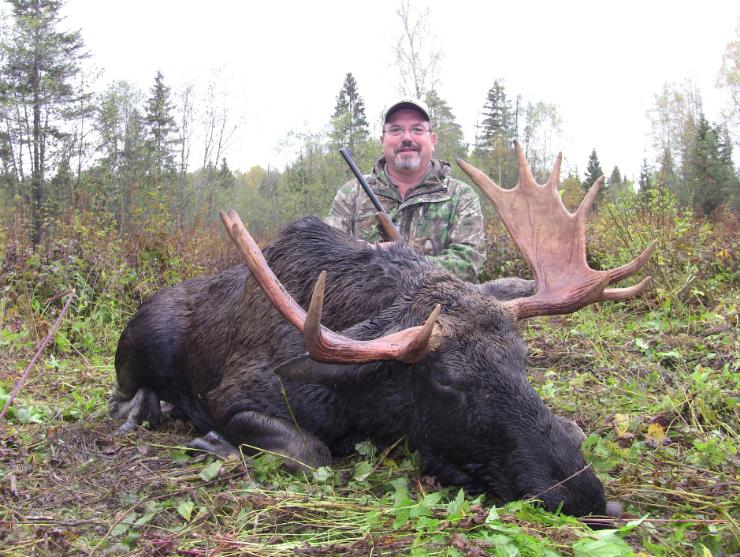 The hunting season on elk during the rut - 2017 came successfully to its end. 23 guests from Germany, Austria and Russia including our standing clients hunted in 5 shoots of the Udmurt Republic and Tatarstan. Despite of harsh weather most hunters were guided to their success and trophies and discovered the authentic Russian elk hunting.

The results can only confirm that the hunters got many positive impressions here: 25 elk bulls with the antlers weight up to 12,4 kg. The average trophy of the gone season is about 6-7 kg.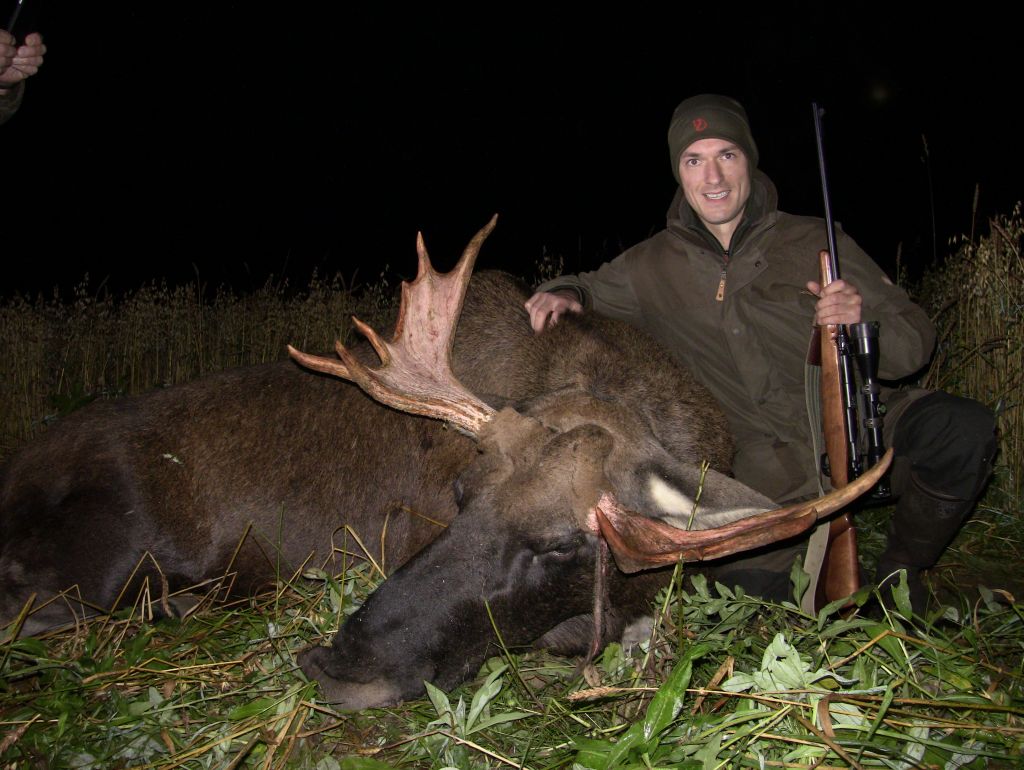 We are glad to congratulate all the guests who were eager and hard working to achieve their goal and especially our "champions":

Tjaden Kim Hendrik - 12,4 Kg
Kosarev Alexander - 10,6 Kg
Franke Ingo - 10,2 Kg
Kuhlmann Markus Johannes - 9,5 Kg
Kuehn Wolfram Peter - 9,2 Kg
Some hunters had also brown bears at their wish-lists. So 2 bears were got in the first 2 weeks of September. This is a result of Kollmeyer Friedrich Wilhelm, his bear had more than 200 Kg body weight and was evaluated to the gold medal according to the CIC-system, and Greiner Karl, who got his bear trophy (under 100 Kg) at the morning stalking.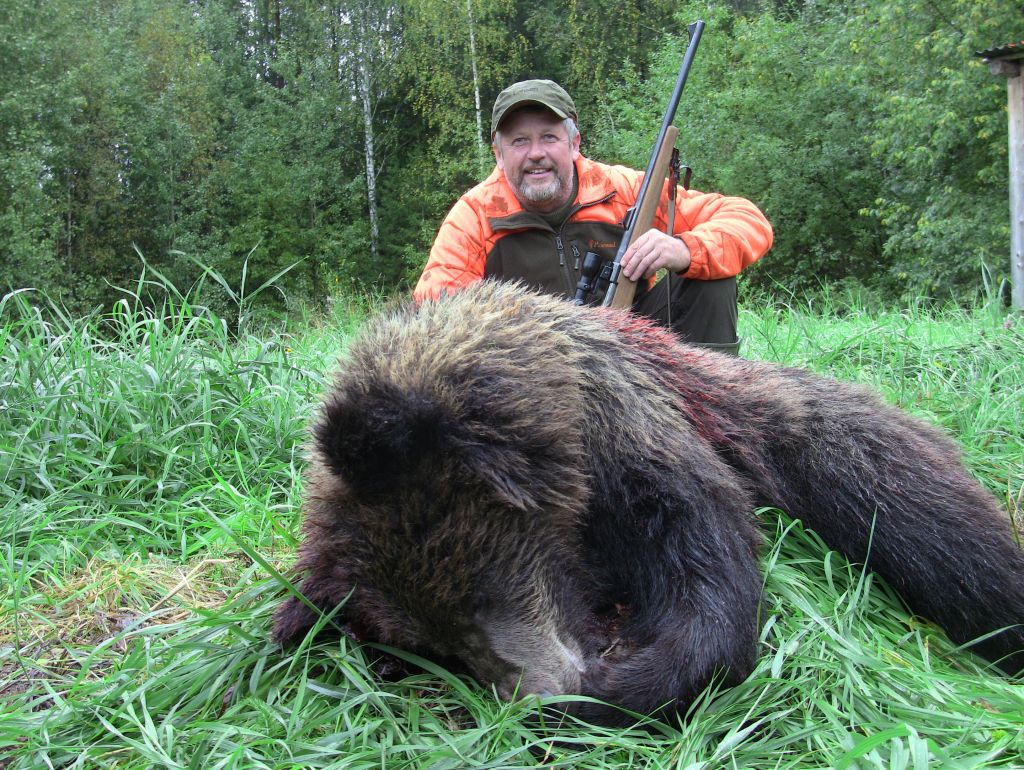 Dear guests! Thank you for your ambitions, precision and positive thinking! You are always welcome in our shoots!