The results of hunting season September 2018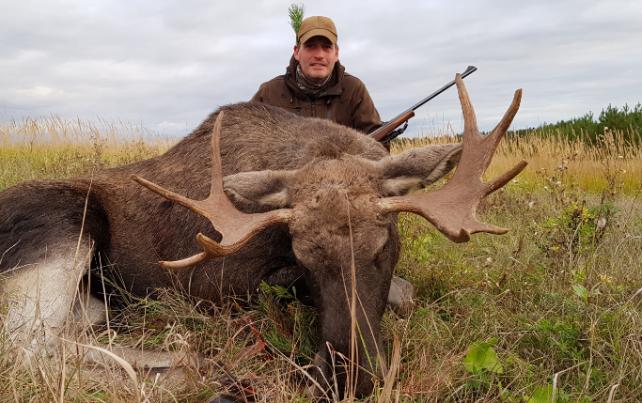 25 hunters from Germany, Austria and Bulgaria took part in hunting tours organized by the tourism company "Huntgrad" in September 2018. Our guests hunted on elks during the rut and on brown bears in 7 hunting areas of the Udmurt Republic, Kirov Region and Tatarstan. In addition some of the hunters got an opportunity to hunt on wild boars and wildfowl.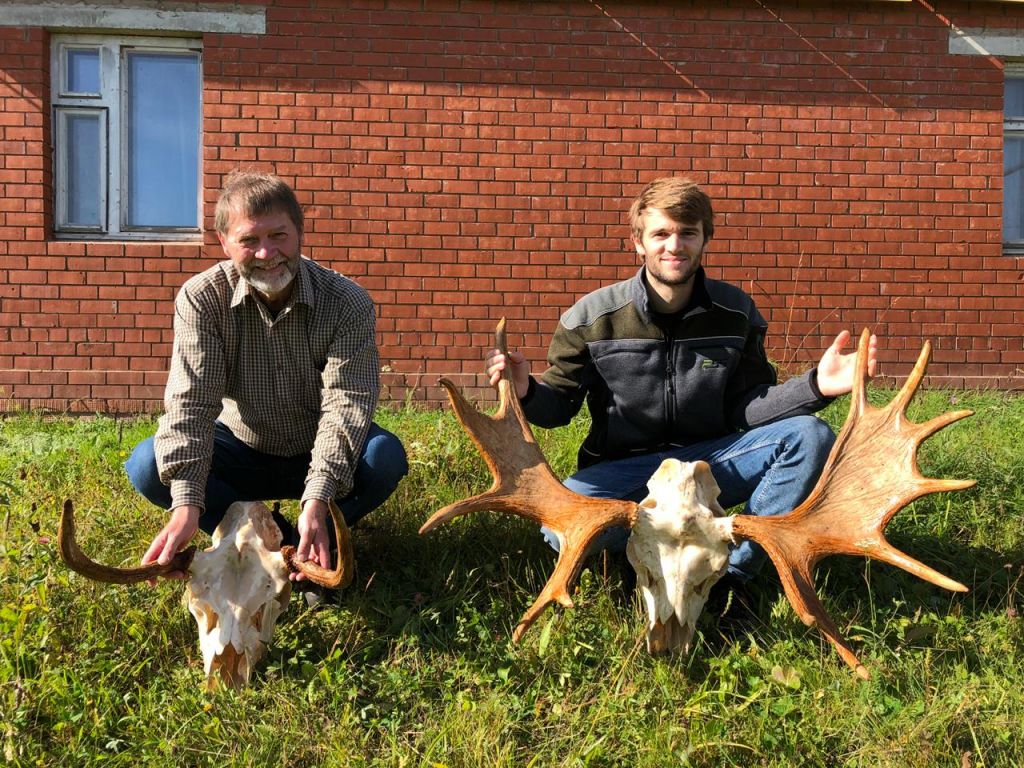 The total result of the season:

- 15 elks - from some little to really capital bulls with the horns weight of more than 12 kg. The average weight of the trophy is 7-8 kg;
- 6 bears with live weights from 75 to 200 kg; 
- one enormous male  wild boar with tusks of 23,1 cm and live weight of more than 250 kg;
- some black grouses and one wood grouse.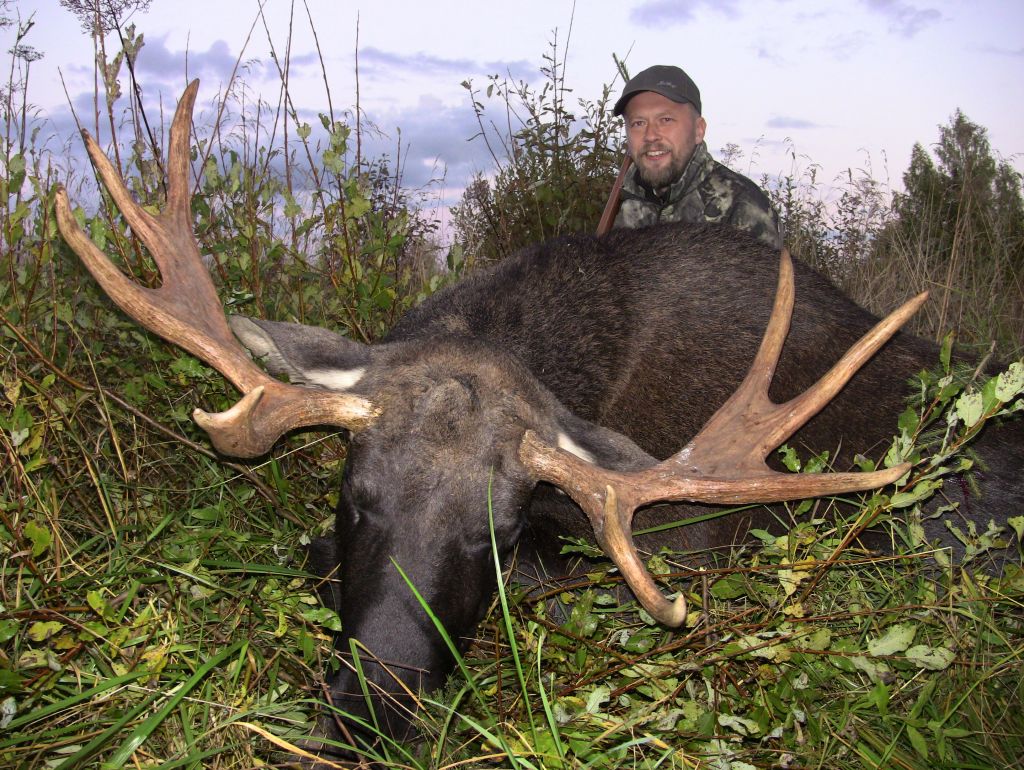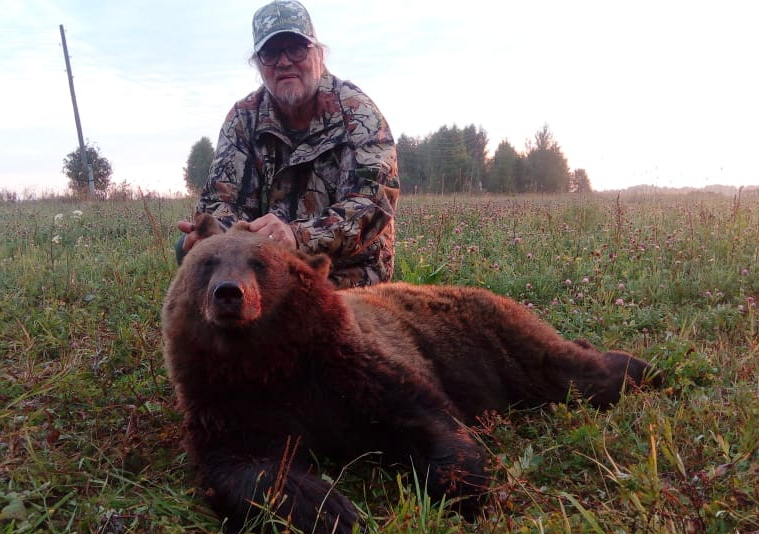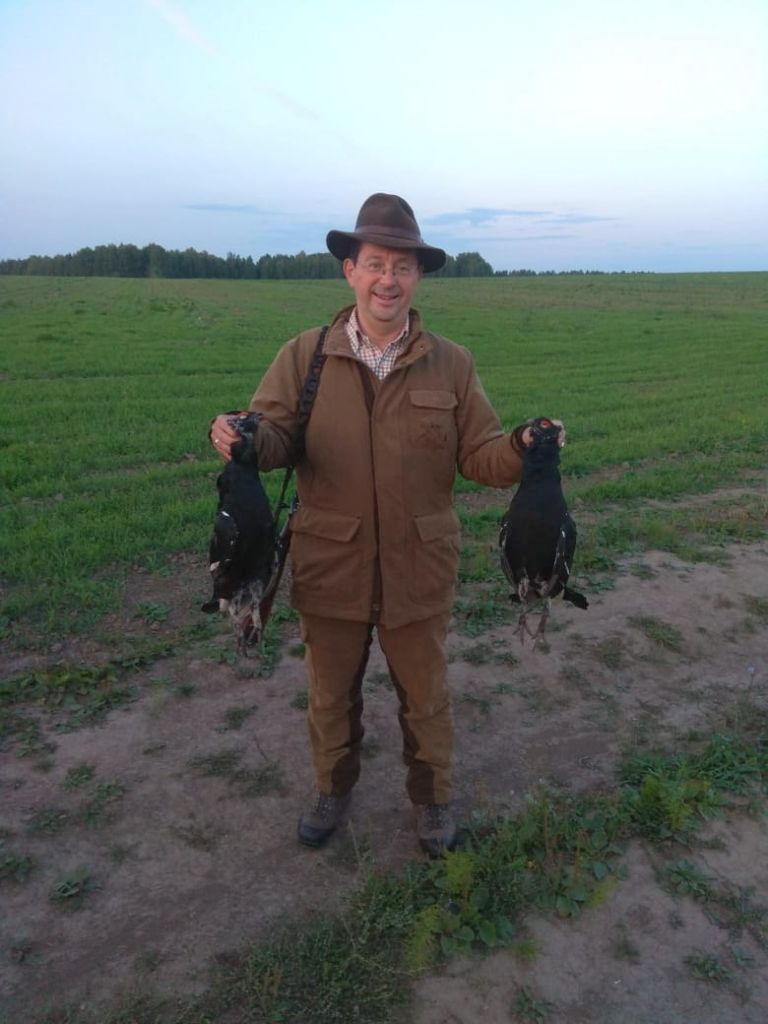 Our congratulations go to the winners of the record trophies of September 2018: our guests Armin Bertram and Dietrich Thiele got a brown bear with the live weight of 200 kg and an elk with spade-shaped horns of 12,240 kg weight! According to the international evaluation system CIC this bear trophy has 56,5 points - a gold medal!

The hunt was especially successfull for our clients, who had luck to win more trophies:

"The hunting guides were very competent. The results exceeded my expectations", - Ernst Paul Arndt shared with us his impressions. He gained 2 trophies: an elk with 5,4 kg-horns and a bear of 121,6 kg.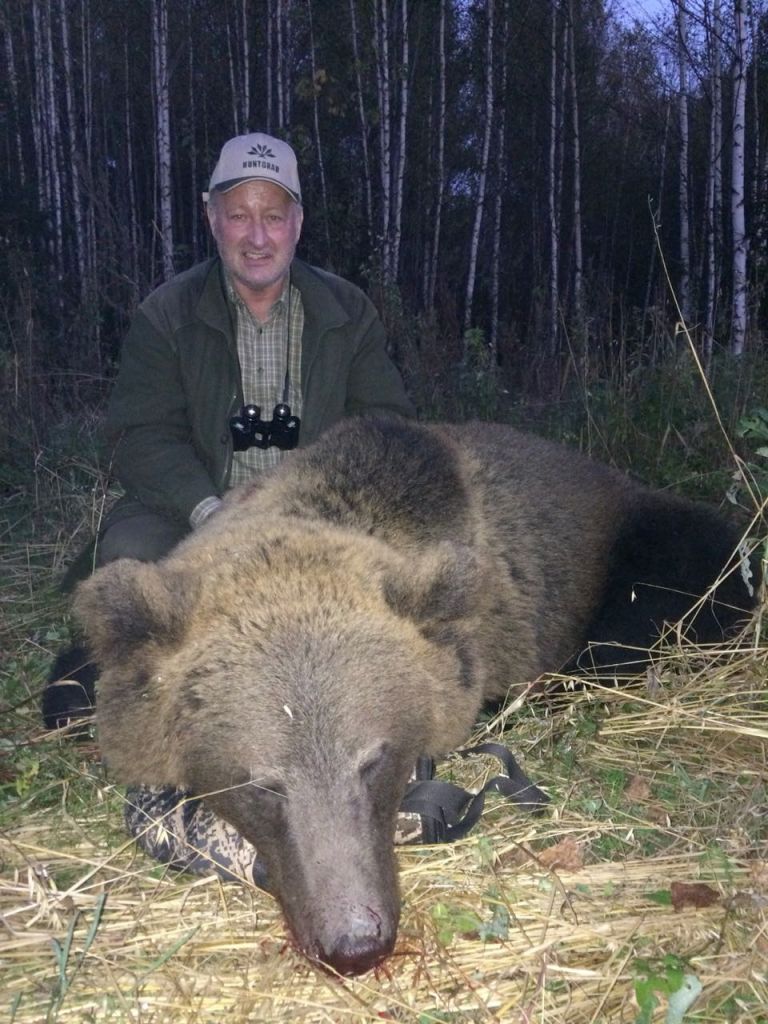 "That was the best possible prepared and guided hunting tour, very good organization, camp and food. I would like to visit this hunting area one more time!", - this is a comment of the hunter Hans Georg Tack, who got not only an elk bull but also a big wild boar (267,6 kg).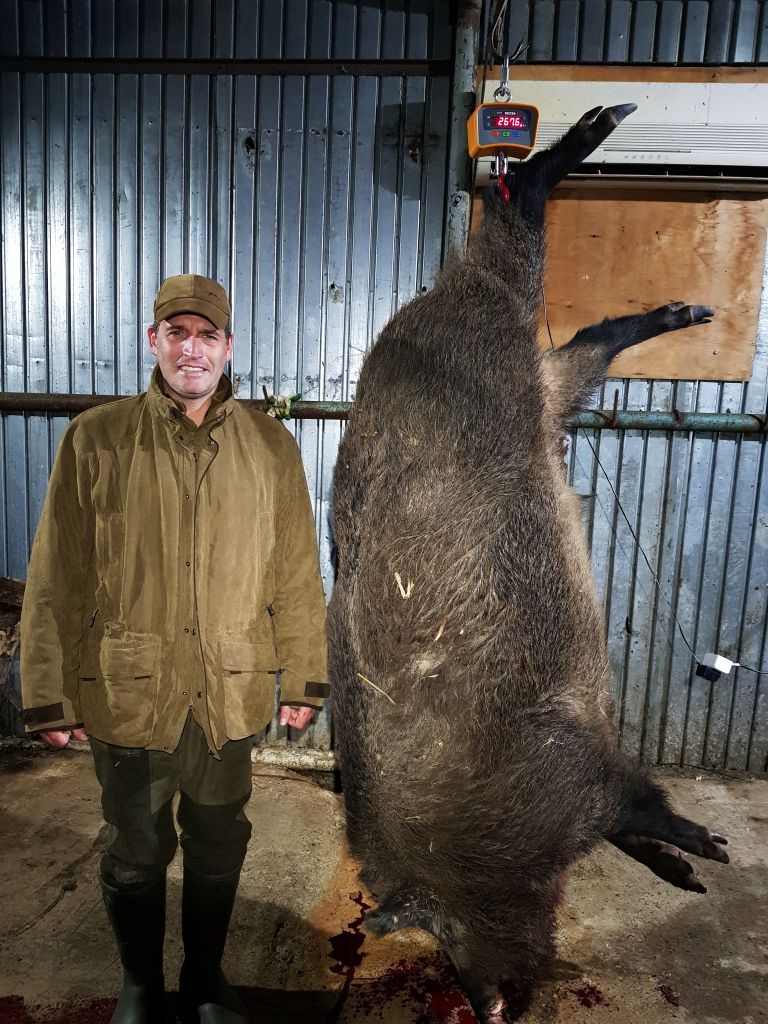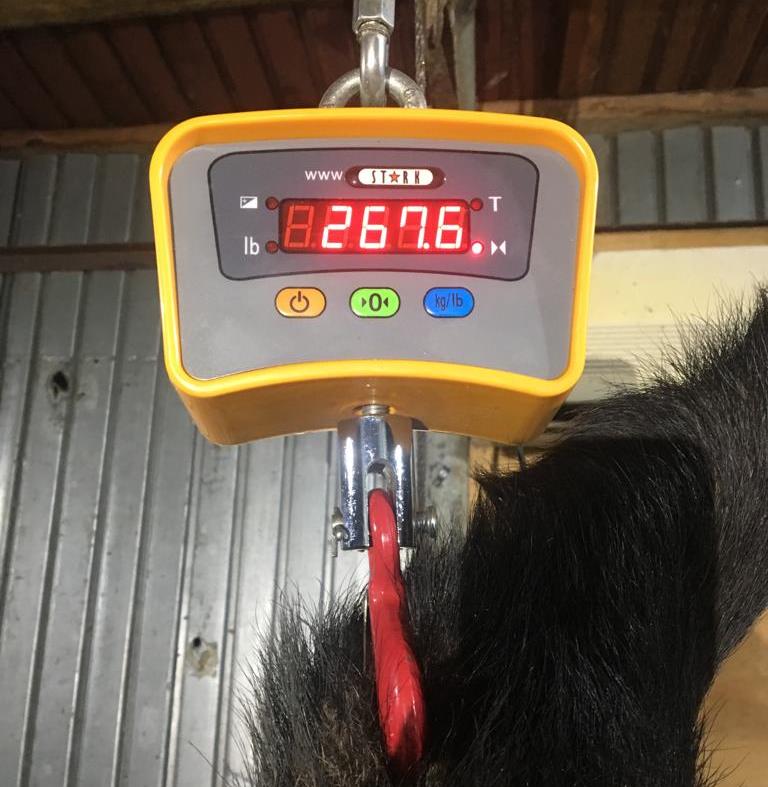 Thanks to the professional work of hunting guides Alwin Haas gained 3 elks: 7,8 kg, 8 kg and 10,8 kg.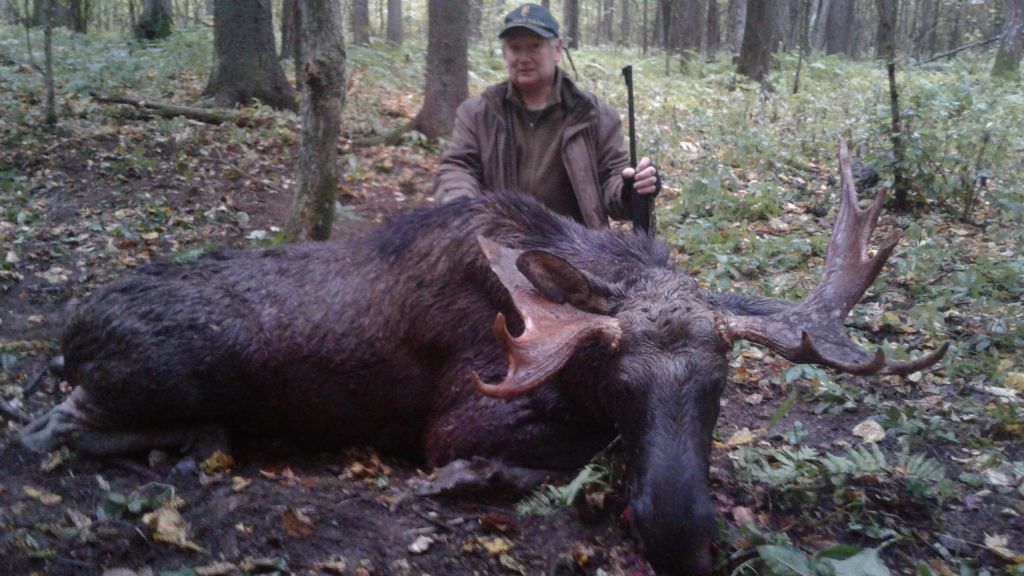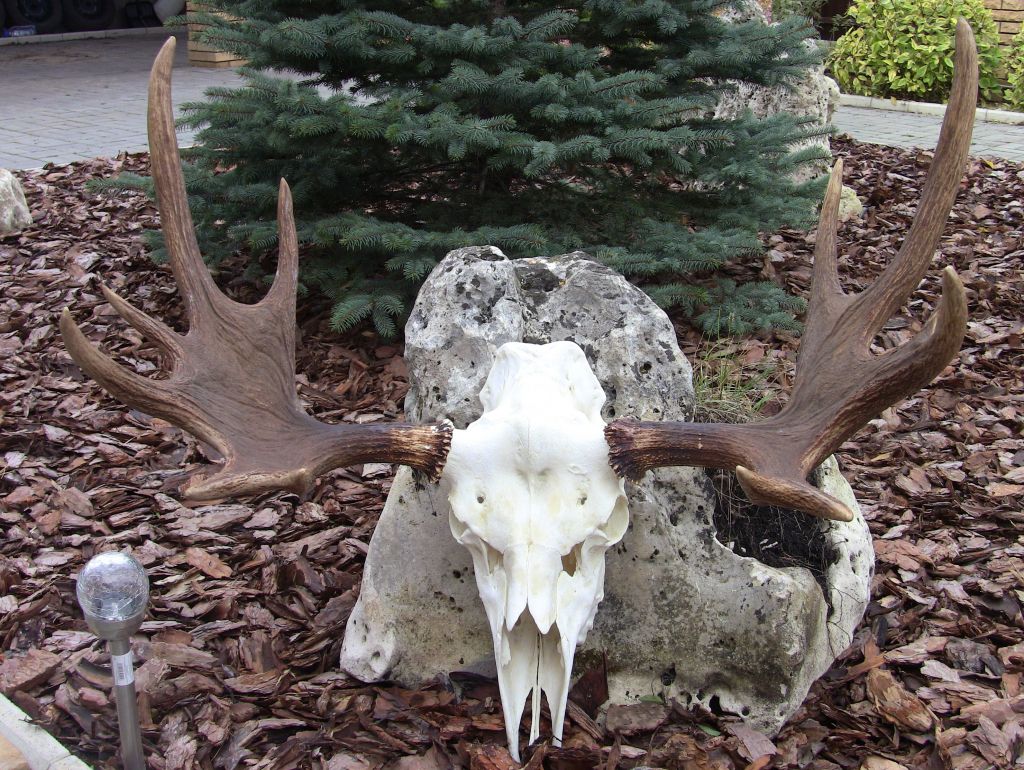 The hunters who had not much luck this time were despite of this satisfied with the true Russian hunt in the deep forests:

"Very exciting hunt, guides, hunting area, organization - everything TOP!" (Thomas Wild)

"Perfekt hunting guide, very friendly!" (Niclas Wunert)

"Well organized, super hunting guides" (Robert Frohwein and Hanno Schuster)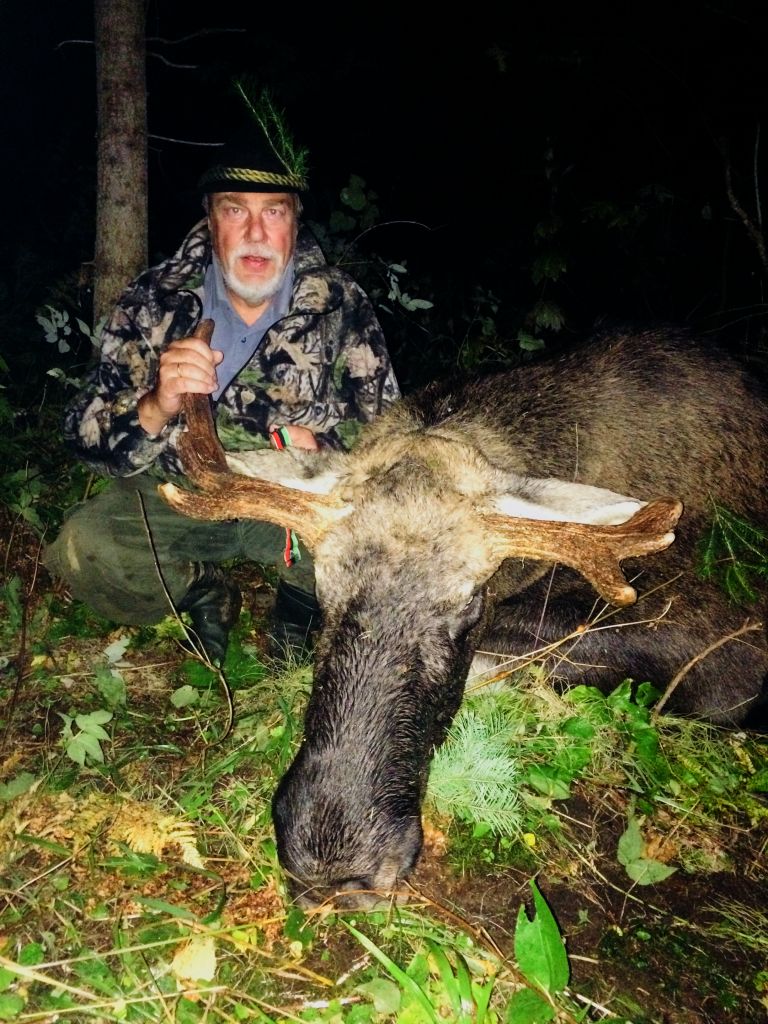 We congratulate all our guests with these beautiful trophies and successfull end of the season! See you on the hunt in Russia!